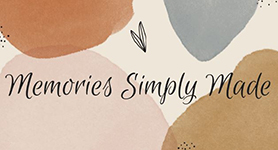 Growing up my grandparents taught me that making memories is the most important thing you can do. I have taken that lesson and applied it to event planning and helping others make memories that has turned it into the most amazing experience.
Your engagement and wedding should be one of the happiest moments in your life, I am here to take the stress off of you and help make the planning and designing process seamless. Each one of the weddings that I do is different since every client is unique, therefore, after I get to meet with you and dive into what your vision is for your perfect day, I plan and design a wedding that is tailored specifically to what you have dreamt that your wedding would be!  I personally make sure that your wedding is a memory that you will cherish and remember for a lifetime.
I can't wait to make some amazing memories of your special day!
Hello, I'm Karla. I've been working as a professional Wedding Planner and designer for more than a decade. I love creating lasting memories of people's special day.  I love and enjoy creating memorable events. You need to know that I love what I do, and with who I do it. My job is to create extraordinary experiences.
I believe that wedding planning and event design is collaboration at all levels. You invite me into your lives, and I become the custodian of your future memories.