Reality & Home Improvement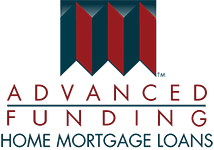 Purchase a House: We are committed to assisting you pre-qualify, apply, and choose the right mortgage loan. Our licensed loan officers will provide the personal attention required to achieve your goal. We want your home buying experience to be rewarding and we're here to help you navigate the mortgage process.
Refinance Your Mortgage: Considering a Utah refinance? Your situation and needs change over time so why shouldn't your mortgage? If your goal is to lower your interest rate, remodel your home, or consolidate debt, our refinance loan officers are here to assist you in choosing the best option available.

Whether it's your treehouse, dream house, vacation house, or — heaven help us — the dog house, Greystone Real Estate gets you into it.
We help you buy or sell every house for every phase of your life from your first house to your dream house to your empty nest house. We can even help sell your family estate house. Our commercial department can help you buy your "work" house or our property management division can help you manage your rental house